Canvas prints provide a modern way of bringing style and personality into any space. The available options for canvas prints are numerous. You can opt for modern, abstract, or traditional images. What's more, you can customize and choose your own photo!
This blog aims to explore things related to canvas prints. Understand the various aspects of canvas prints from sizing to cost for that perfect custom canvas print! We also talk about the care and maintenance of framed canvas prints. Without further ado, let's get started!
Table of Contents:
Types of Canvas Prints
Canvas prints are a popular choice for home decor, and there are several types to choose from. Understand the difference among these and you're one step closer to owning that high-quality canvas prints.
Gallery Wraps:
Gallery wraps are those that have been stretched over a wooden frame so that the image wraps around the sides of the frame. This creates an attractive 3D effect, making it look like the image is floating off of the wall. The edges can be left white or black, depending on your preference. One advantage of gallery wraps is that they don't require any additional framing or mounting hardware. Just simply hang them up and enjoy! However, since they're not framed in glass, they may be more susceptible to damage from dust and dirt particles in the air.
Stretched Canvas:
Stretched canvas prints are similar to gallery wraps but without wrapping around the sides of the frame. Instead, these canvases come with pre-stretched frames. This allows you to easily mount them on your wall without having to do any extra work yourself. They also tend to be less expensive than gallery wraps due to their simpler construction process.
On top of this, they aren't wrapped around a wooden frame like gallery wraps are. Stretched canvases tend to last longer since there isn't any wood exposed directly against your walls which could potentially warp over time due to humidity changes in your home environment.
Canvas prints come in a variety of types, sizes and frames to suit any home décor. Now let's look at the different sizing options available for canvas prints.
Key Takeaway: Canvas prints are a great way to add art to your home. There are two main types: gallery wraps and stretched canvases. Gallery wraps have a 3D effect but may be more susceptible to damage, while stretched canvases come pre-stretched with frames and tend to last longer.

Sizing Options
No matter what space, a canvas print can fit! There are several options available for these framed canvas prints. Standard sizes, custom sizes, and oversized prints all are useful in creating a beautiful display in any space.
Standard Sizes:
Standard sizes refer to pre-determined measurements that are widely available. These typically include 8×10 inches, 11×14 inches, 16×20 inches, and 24×36 inches.
When choosing standard sizes for canvas prints, it is important to consider the size of the wall space you have available. Additionally, take note of how much detail you want to be included in the artwork itself. For example, an 8×10 inch print may not be able to capture intricate details or patterns while a larger 24×36 inch print will show more detail but may take up too much wall space if your room is small.
Custom Sizes:
Custom sizing allows you to choose exactly what dimensions work best for your particular space. This option also gives you more flexibility when deciding on the overall look of your wall art. You can adjust things like the aspect ratio or orientation depending on what works best with your existing decor or design scheme. Keep in mind that custom sizing usually costs more than standard sizing due to the additional labor involved in creating each piece of artwork specifically tailored just for you.
Oversized prints are large format pieces of artwork designed specifically with big spaces in mind such as lobbies or conference rooms. These locations are where impactful visuals are desired without taking up too much floor space. The most common oversized print formats range from 30″ x 40″ all the way up to 60″ x 90″. While these types of canvases require extra care, they often make a stunning statement piece that will leave visitors awe-struck.
Once you've chosen the perfect size for your canvas print, you can move on to choosing a mounting option that best suits your home's décor.
Mounting Options
Wall-Hanging Hardware:
Wall-hanging hardware is the most common way to mount canvas prints. This includes traditional picture hangers, which come in a variety of sizes and styles. Picture hangers are usually installed with nails or screws and can be used to hang canvas prints on drywall, plaster, wood, brick, or concrete walls. They provide a secure hold for heavier canvases but require some basic DIY skills to install correctly.
Floating Frames:
Floating frames are an attractive alternative to wall-hanging hardware that give your canvas print a more polished look. These frames have no visible mounting hardware and appear as if they're "floating" off the wall when hung properly. The frames themselves come in various materials such as wood or metal and may include matting around the edges of the print for added style. While floating frames offer a modern aesthetic, they can be difficult to install due to their weight and size so professional installation is recommended for larger pieces.
Standoffs (also known as spacers) are small metal cylinders that attach directly onto your wall with screws or bolts, then support your canvas from behind without any visible mounting hardware showing through from the front side of your artwork. Standoffs provide an interesting 3D effect by allowing you to adjust how far away from the wall you want your artwork displayed while still providing adequate support for heavier canvases up to 24 inches wide depending on size chosen.
Mounting options are a great way to add an extra layer of personalization to your wall art. With the right materials and labor costs, you can easily create a beautiful display that fits within your budget. Now let's look at cost considerations when choosing canvas prints for your home.
Cost Considerations
When it comes to cost considerations for canvas prints, there are a few things to consider. Materials and labor costs can vary depending on the size of the print, the type of mounting option chosen, and any additional customization that may be desired. It is important to factor in these costs when estimating total project expenses.
Materials and Labor Costs:
The materials used for canvas prints typically include high-quality archival-grade canvas, acid-free backing boards, professional printing equipment, and ink. Additionally, these include specialty mounting hardware such as wall hanging kits or floating frames. Labor costs also depend on how much work needs to be done by a professional printer or framer. For example, if you choose an oversized print or require custom sizing then this could add extra time (and money) onto your project budget.
Shipping Costs and Delivery Timescales:
Shipping costs also have an impact on overall expenses when ordering a canvas print online. Most companies offer free shipping but this often has minimum purchase requirements. Delivery timescales also vary depending on where you live. Some companies may offer faster delivery options at an additional cost while others may take longer.
Overall, it is important to do research ahead of time in order to get the best deal possible when purchasing a canvas print – both in terms of quality materials/labor and competitive pricing with regard to shipping/delivery timescales as well.
When considering the cost of canvas prints, it is important to factor in materials, labor costs, and shipping costs. Now let's look at how to care for and maintain your canvas prints.
Key Takeaway: When ordering a canvas print, research ahead of time to get the best deal on quality materialslabor, shipping costs and delivery timescales.
Care and Maintenance of Canvas Prints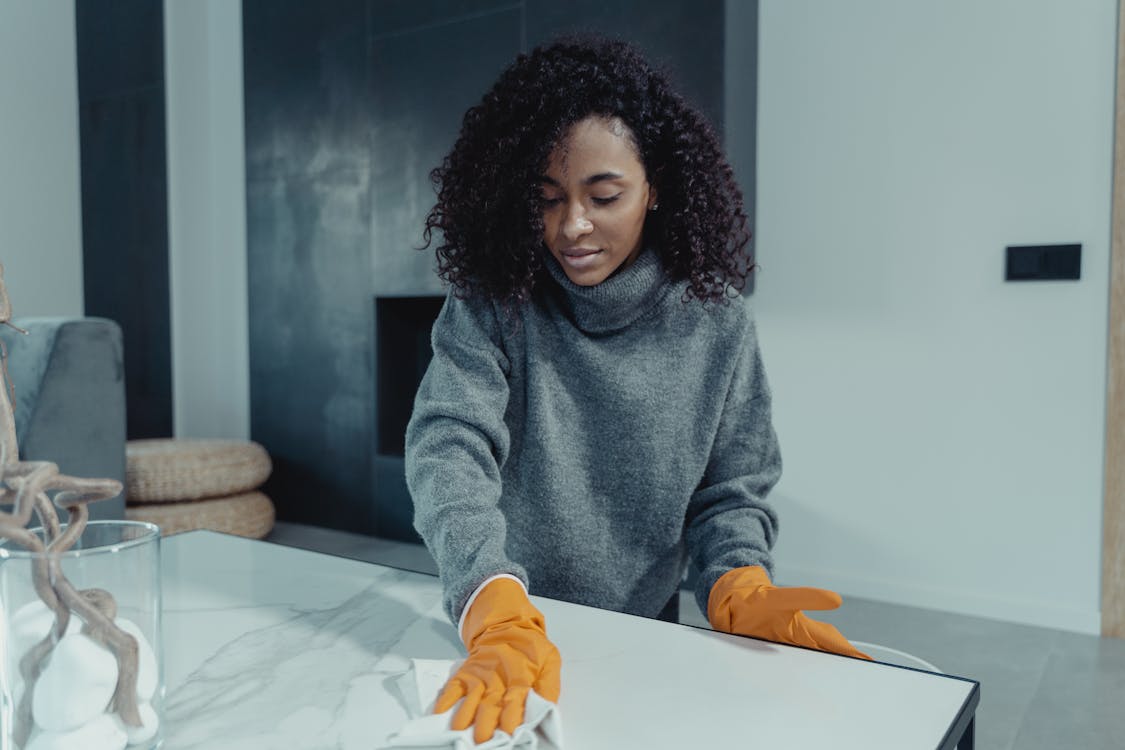 Cleaning Tips for Canvas Prints:
It is important to keep your canvas prints clean and free of dust. To do this, use a soft cloth or brush to gently remove any dirt or debris from the surface. As much as possible, do not use chemicals when cleaning. If necessary, use a mild soap and water solution on the cloth before wiping down the print. Be sure not to scrub too hard as this could damage the canvas material. After cleaning, let it air dry completely before touching it again.
Storage Tips for Canvas Prints:
When storing your canvas prints, make sure they are kept in an area that is cool and dry. Also, ensure this area has minimal exposure to direct sunlight or humidity changes. This will help prevent fading over time due to UV rays and moisture damage from extreme temperatures. It's also best practice to store them away from pets and children. These playful folk can cause accidents that harm your prints.
Avoiding Damage to Canvas Prints:
Canvas prints should be handled carefully when being moved around. These can easily tear if not treated properly during transportation or installation processes. Additionally, never hang up wet canvases as this could lead to warping of the material. Always wait until it has fully dried first. Finally, avoid using harsh chemicals like bleach when cleaning your canvas prints since these substances can discolor them over time if used too often.
Key Takeaway: To keep your canvas prints looking great, handle them with care during transportation and installation processes. Clean gently with a soft cloth or brush and mild soap solution if necessary. Store in cool, dry areas away from direct sunlight, pets and children. Avoid using harsh chemicals when cleaning as these can discolor the material over time.

FAQs in Relation to Canvas Prints
What is the best place for canvas prints?
The best place for canvas prints is a reputable online printing service. They offer high-quality, fade-resistant prints on quality materials that are designed to last. The range of sizes and styles available make it easy to find the perfect wall art for any home. Plus, many services provide free shipping and competitive prices so you can get great value for your money. With an online printing service, you can easily create beautiful wall art that will be enjoyed by everyone in your home.
Are prints on canvas tacky?
No, prints on canvas are not tacky. In fact, they can be a great way to add color and personality to any room in the home. Canvas prints come in a variety of styles and designs that can fit any decorating scheme. They also last longer than traditional paper prints, making them an ideal choice for anyone looking for long-term wall art solutions. With the right selection of colors and images, canvas prints can make a beautiful addition to any home.
Does Costco make good canvas prints?
Yes, Costco does make good canvas prints. They offer a wide variety of sizes and styles to choose from, and their prices are very competitive. The quality of the materials used is also top-notch, ensuring that your print will last for years to come. Furthermore, they provide excellent customer service and can help you find the perfect piece for your home or office space. All in all, Costco is an excellent choice when it comes to canvas prints.
Is Shutterfly canvas good?
Shutterfly canvas is a great option for home owners looking to add some art to their walls. It offers a wide variety of sizes, styles and designs that can be customized with personal photos or artwork. The quality of the prints is excellent, and they come ready-to-hang on sturdy frames. Prices are reasonable too, making it an affordable way to spruce up any room in your house. Overall, Shutterfly canvas is an ideal choice for anyone wanting to make a statement with wall art without breaking the bank.
Conclusion
In conclusion, canvas prints are a great way to add some personality and style to your home. With so many types of canvas prints available, you can find something that fits perfectly with the decor in any room. Sizing options allow you to choose the perfect size for your space while mounting options provide stability and durability. Cost considerations should be taken into account when selecting a canvas print as well as proper care and maintenance once it is hung up. With all these factors considered, you can enjoy beautiful canvas prints in your home for years to come.
WallArtXL offers the latest news and blogs related to all things wall art! Make sure to check out our website for future updates and news about canvas prints and more!